Disability, funding & pleasure
If you're an Aussie living with a disability and have access to government funding, you're in for a total treat. Have a read below to find out 5 ways you can use your funding to express yourself as a radiant, sexual being.
(11 minute read)
For those who don't know, my "real life" job is as an Occupational Therapist. Day to day, I work with young people all the way to older adults who live with different neurological conditions, such as a brain injury, spinal cord injury, Multiple Sclerosis, Parkinson's, Cerebral palsy and any other condition that can affect someone's nervous system.
My role is to support people to do the things they want or need to do that are important or valued to them. This can be seemingly "simple", daily tasks, such as learning or re-learning how to make a meal, brush their teeth or get dressed, to more complex things, like modifying a house so that it's wheelchair accessible.
But do you know what else is equally as important to some people as being able to eat breakfast, have fresh breath or wear a favourite pair of jeans? Sex, intimacy and pleasure. Yep, part of my role as an OT is also to support people as the sexy, sensual beings that they are.
Now, I can't make the assumption that these things are important to everyone, because they're not. But one thing I do believe to be true is that all people - regardless of age, ability, sexuality, gender identity or culture - are sexual beings, in one way or another.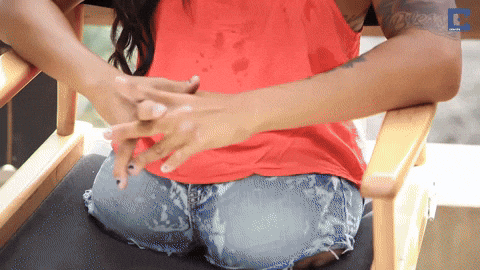 It's not my place to speak on behalf of anybody. In future posts, I'll be chatting to individuals of different ages, abilities, sexualities, gender identities and cultures about their lives and unique experiences in these areas.
If that's what you're after straight away though, here is just one example of a great resource created by and for women and girls (15+) with disabilities that touches on topics such as sex, body image, contraception and consent: https://ourplace.wwda.org.au/sex-and-your-body
In this post, I'm speaking from the perspective of an able-bodied OT about how people in Australia with a disability can use their government funding, such as NDIS or TAC, to make pleasure more accessible. Why? Because I believe this information isn't as widely known as it should be.
This blog would therefore be useful for anyone living with a disability or for family members, friends, partners, carers, therapists, case managers, coordinators, doctors, specialists or literally anyone else who wants to learn more about advocating for a community that is often left to constantly do all the work themselves to break down ablist systems.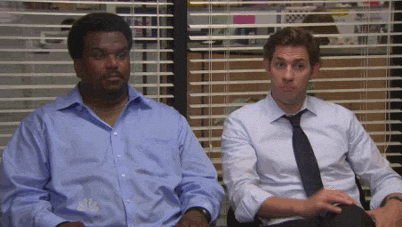 For ease of consistency, I have written this directed to someone with a disability, but adjust to whatever position you're in. These points aren't considered personal advice or recommendations but general information.
A final note before we dive in: Disability, sex and consent are big and complex topics. This blog does not discuss this directly and the below points have been created for consenting adults who have the ability to make informed decisions about what they do. Please scroll to the end of the blog for details about who to contact if you or someone you know needs immediate help or support.
1. Knowing who to go to
Within your funding, you might have access to therapy or allied health support. This can include people like an Occupational Therapist, Physiotherapist, Speech Pathologist, Exercise Physiologist, Psychologists and so on.
Not sure who to go to when it comes to issues or questions around your sexual health or intimacy? Here are just a few examples.
Occupational Therapist:
Your Occupational Therapist (OT) can support you with things like prescribing equipment, for example a phone holder so you can swipe your heart away on Tinder, introducing strategies so that you can remember to take your oral contraceptive pill each day or finding ways to use a laptop so you can write that erotic novel you've been planning for years.
Physiotherapist:
Some examples of ways your Physiotherapist (PT) can help include learning how to transfer on and off your partners new bed, building your strength to hold a four-point kneeling position, such as what you'd need for doing doggy or during birth, or practicing using different mobility aids for when you're out at the club or on a date.
Speech Pathologist:
A Speech Pathologist's (SP) is great at helping you communicate with others and helping others communicate with you. This is regardless of whether you or the other person speaks verbally, uses a communication aid or any other method to have conversations. This is incredibly important particularly when it comes to things like consent, expressing preferences or desires, and supporting healthy relationships.
Exercise Physiologist:
An Exercise Physiologist (EP) can assist you with your fitness. This could positively impact aspects of your life like your body image, so you feel sexy in your own skin, or creating an exercise program with the aim to build your endurance for activities in and out of the bedroom.
Psychologists:
The brain is one of the largest sex organs. Anything that affects the brain has the potential to change sexual function, therefore taking care of your mental health is also taking care of your sexual health. Simply put, a psychologist assists with psychological problems (i.e., things that affect your mind) and can, for example, work with you to improve relationships (both with yourself and others) or identify your mental strengths and how to use them to your advantage.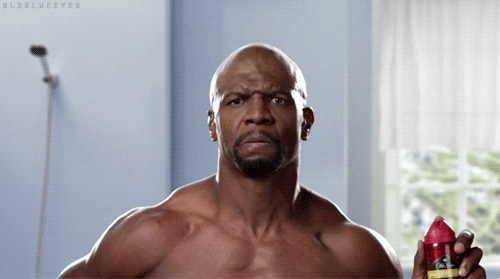 Knowing who to go to isn't always black and white. You can start off by asking the person that you have a good relationship with. They might be able to assist you directly or they can point you in the right direction of who to go to. So, the next step is figuring out how to initiate the conversation.
2. Starting the conversation
Some of the people on your therapy team (mentioned above), depending on their knowledge, skills and own personal experiences, may feel more confident than others to address things like sex, intimacy and pleasure. Some therapists might bring it up with you while others may never mention it at all.
The first step to chatting about this with someone is to "gain permission", and what that simply means is checking in that it's a topic that everyone feels comfortable and confident talking about.
Below are some variations (not specifically) of questions people have asked me. You might want to use them as inspo for how you can bring up your questions with someone on your team. You could do it in person, over the phone or maybe via email.
"Is it alright if I ask you a question about how I can be intimate with my partner again?"

"I know we've been working on how I can shower on my own, but I'd actually really like to learn how to put a condom on by myself. Is this something we can focus on instead?"

"The other week, you asked how my relationship is going with my partner. I didn't feel comfortable talking about it at the time but can we chat about this next week?"

"I have some questions about the side effects of my medication, like reduced libido. Do you know who I can talk to about this or have any resources I can look at?"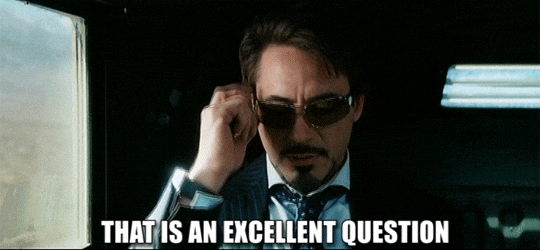 By asking the question, this gives you and your therapist some choices, such as identifying if now or later is a good time to chat (for example, you might be somewhere public at the time but your next appointment is in a private space), the option for your therapist to tell you who might be a more appropriate person to chat to or work with, or the option for your therapist to say no - and this is a possibility.
Like I mentioned earlier, not everyone feels comfortable or well-equipped to chat about these topics. If your therapist says "no", it might still be appropriate to ask who else you can talk to. Your sexual health and pleasure are important and you deserve the support and answers you're seeking.
You can also use your funding for interpreter services. This can assist with communication with others to be able to ask questions and to clearly understand their answers.
3. Funding of equipment
You can use your funding in many different ways. In my role, I'm usually helping people figure out what equipment they need so they can do what they want or need to do. And this is totally applicable to being able to participate in things like intimacy and pleasure.
Depending on your funding body, processes for purchasing equipment will be different and "applicability" will also vary (chat with your therapist or coordinator). Generally, things will only be approved if they're needed as a direct result of your disability.
Here are some examples of equipment that is both directly and indirectly related to how you express yourself as a sexual being:
A portable ramp to be able to get through the front door of your favourite sex-toy shop if you use a mobility aid, like a wheelchair or a walker

A companion bed (a bed that is split in two but connected in the middle) so that you and your partner can still sleep together or watch movies in bed together

Adaptive clothing that isn't sensory-overload and is easier to take off so you feel confident and sexy as hell getting undressed. As this is "low cost", if you have NDIS funding this can generally be purchased under Core Supports or Assistive Technology

Plain English books with larger text about sex education and safe sex

Toys, like the intimacy rider, so that you can continue to experience sex and pleasure even with reduced movement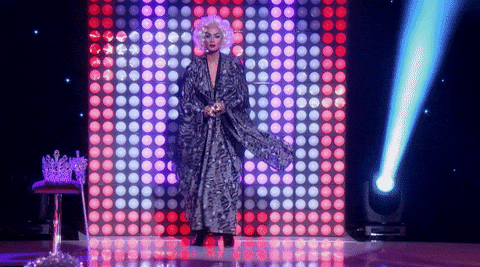 Some equipment you can purchase directly while others you might need an application submitted by your therapist. 
4. Cleaning and meal prep services
Unfortunately, the bigger Aussie funding bodies for people with disabilities (eg: NDIS and TAC) do not fund sex workers, sex coaches or sexologists as they are not seen as "necessities". I have some pretty strong opinions about this, which (for now) I'll keep to myself haha, but there are two alternative services that you can use that can indirectly help you: cleaning and meal prep.
I know I know, they don't sound sexy (or do they?), but I think of these services as "energy and time savers". By this I mean these services do tasks that traditionally take up a lot of time and energy - which, for some people, are pretty huge commodities.
As a result of using these services, you have extra energy and time to spend on other things that might be related to expressing yourself as a sexual being. For example, a young dad with MS might use the meal prep service to feed the kids dinner because he knows by the evening his energy will already be flat and he'd like to be able to cuddle up with his partner without falling asleep straight away.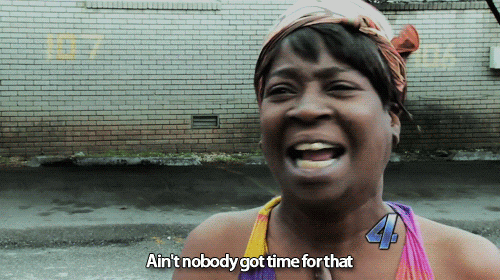 5. Oh, the places you'll go!
That's such a corny title but I couldn't think of another way to summarise this last point: you can use your funding to go places (again, the specifics will depend on your funding body). Your transportation funding might be in the form of actual physical transportation, like a taxi, or maybe you go with a carer or support worker in your car or theirs.
But where do you want to go? Often, people need to get to the regular places, like the supermarket, appointments or school/work, but it doesn't have to be limited to that. You might want to head down to the pub one arvo for speed dating night or out to Mardi Gras one year. If you receive NDIS support, how you use this funding is a little more flexible compared to say TAC funding.
If you're going with someone, like a paid support worker, you'll want to first of all make sure they're allowed to come with you (some agencies have stricter policies about where support workers can go, such as taking a person to see a sex worker) and make sure everyone involved feels comfortable and is consenting with where you're going.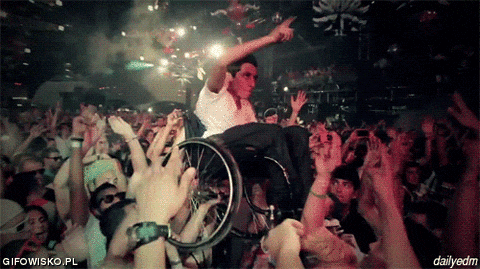 In summary, how you experience and express yourself as a sexual being is valid and important. If you live in Australia and receive government funding because you have a disability, you can use this in various ways including working with an allied health professional, purchasing and using equipment, or engaging in services such as cooking, cleaning or transportation.
Reach out to your direct supports or to your funding body for any questions, otherwise I'd be happy to help in any way I can via email motea.pleasure@gmail.com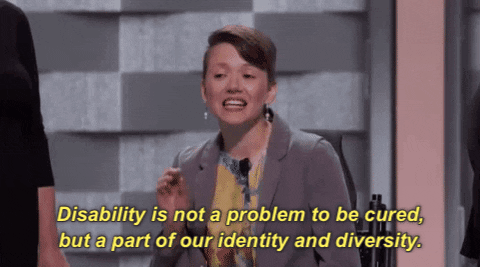 Are you concerned about your wellness or the wellness of someone with a disability? Please contact:
The National Disability Abuse and Neglect Hotline on 1800 880 052 for reporting abuse or neglect of people with disability

1800 Respect on 1800 737 732 for 24-hour information, counselling and support for anyone experiencing or seeking to support someone experiencing sexual assault or violence, or

The Disability and Family Violence Crisis Response initiative on (03) 9322 3555 or 1800 015 188 that can provide immediate support for women and children to access crisis accommodation or provide the supports required to enable them to remain safe in their own home
#passthemic: Would you like to share your story about how you access pleasure? Please get in touch as we'd love to hold space for and hear your experience. Email us on motea.pleasure@gmail.com. Stories can be shared anonymously.