Skincare so good, you can eat it
When it comes to skin care, less is always more.
If a product has the number for the Poisons Information Centre on it if it's ingested then clearly you shouldn't be putting it on your biggest organ: your skin.
Making skin and beauty care plastic and chemical free is one of the easiest and simplest things you can do to take care of your body, pleasure and the planet, and you likely already have all the ingredients you need right in your pantry to get started!
But how is skin care and pleasure related?
Because your skin is your second largest sex organ after your brain.
Yep, you heard that right. Your skin is so intimately connected to how you experience pleasure. If you're lathering it in products chocked full of chemicals and 700 different ingredients which are slowly causing cellular damage, it's not going to feel oh-so-pleasurable now is it? Taking care of your skin is directly linked to taking care of your pleasure and it's never been easier to do.
Below are my three favourite at-home skin care recipes. Obviously you know your body and skin best, so be sure to use common sense and take into consideration any allergies or sensitivities.
You ready? Let's get started.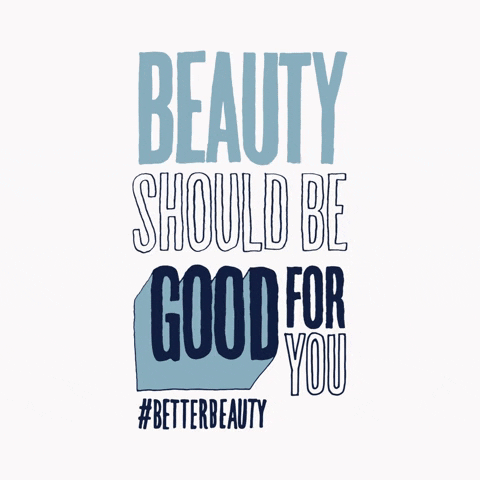 Face mask
Ingredients: Bentonite clay and water
How: Simply mix about 1 part bentonite clay with 1 part water to make a creamy mask (swap up your quantities if you want it more watery or thicker) and cover your face and neck, avoiding your eyes. It will take a few moments to dry depending on how much water you used. Once it's dried, using a clean cloth or just water and rinse off. Finish with a few drops of your fave oil of choice while your skin is still damp.
Where: You can purchase bentonite clay online as well as some bulk wholefood stores. I store mine in a repurposed glass jar in my bathroom cabinet.
Why: Bentonite clay has been used as an external remedy on skin ailments across many cultures for centuries. The clay is abundant (ie is easily accessibly from many places in the world and does not put fragile habitats in danger to collect it), is non-expensive and natural. It's best known for its ability to absorb toxins as well as anti-bacterial and anti-inflammatory properties. Click here to read the Iranian Journal Article Bentonite Clay as a Natural Remedy: A Brief Review (2017) to find out more about the evidence behind its use.
Body scrub
Ingredients: Sugar OR coffee grounds and oil
How: Again, mix equal parts sugar/coffee grounds and liquid-form oil to your desired consistency. You might want it a bit chunkier for a good scrub or a bit oiler to be more gentle. For some extra oomph you can add a few drops of your favourite essential oil. Jump in the shower for a few seconds to dampen your skin and then softly but firmly scrub around your body then rinse away bebe.
Where: Cafes generally throw out their used coffee grounds, so why not help reduce what's going into landfill and offer to take it off their hands? Otherwise if you make coffee from home you likely already have an abundance of grounds (making sure they're thoroughly dried out) or simply use raw sugar. I keep mine in a tight jar in my bathroom cabinet and make sure it doesn't get wet as it can get mouldy. 
Why: Your skin is so important because it forms a protective barrier between you and the outside world. We're often sold products to fix problems that aren't actually problems. Having "rough skin" in particular areas of your body is actually an important protective mechanism and is totally natural and normal. I do a body scrub maybe 2x monthly because it makes me feel lush and loved, I do not do it because I think my skin needs to feel like a babies bottom (ps why the fuck are we so obsessed with having skin of a minor anyway?!).
My favourite reminder about this is by @jessicadefino_:
Face and body moisturiser
Ingredients: Literally almost any oil you have in your pantry
How: I've left the best for last. I use oil daily just after I've washed my face with cold water or had a shower while my skin is still damp. I've found macadamia oil seems to work well with my skin, but if you follow Ayurvedic tradition you can use sesame oil if you're looking for something more warming or coconut oil for cooling.
Where: I love using oil because it is inexpensive and found easily at your local supermarket. Who needs to pay $100 for a teeny tiny jar of "night cream" when you can get a giant jar (that can be reused over and over) for $10 in isle 7 next to the tortilla chips - yum. For bonus points, take it to your local bulk store and get your container refilled!
Why: Swapping out moisturisers and creams for oil is the easiest and healthiest swap you can do for your skin and the planet because it's just one ingredient. Often times, typical "skincare" products down the beauty isle are actually damaging and drying to your skin, building a dependency on them so that you have to keep using them. Oils can penetrate deep into the skin, trapping water and other hydrating goodness, while creating a barrier between you and any toxins or nasties in the outside world. And don't forget: the beauty industry depends on you - your skin does not depend on the beauty industry. 
Skin care can be quick, easy and simple using easily accessibly products that you already own. And if you wouldn't eat it, don't put it on your skin.